Donna F. Edwards | March 23, 2017
Donna F. Edwards, Former U.S. Representative for Maryland's 4th congressional district, spoke in Broyhill Auditorium on March 23, 2017 at 6 p.m.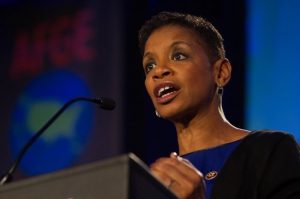 Donna F. Edwards served as the U.S. Representative for Maryland's 4th congressional district from 2008 to 2017. A lawyer and longtime community activist, she defeated 15-year incumbent Albert Wynn in the 2008 Democratic primary, and following his resignation, won a special election on June 17, 2008 to fill the remainder of this term. She was sworn in two days later on June 19, becoming the first African-American woman to represent Maryland in the United States Congress.
---
Eboo Patel | October 5, 2016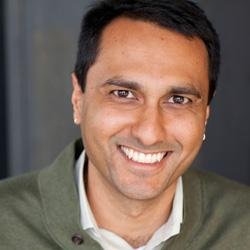 Eboo Patel, President of Interfaith Youth Core spoke in Broyhill Auditorium on October 5, 2016 at 6 p.m.
Eboo Patel founded and leads Interfaith Youth Core (IFYC), a national nonprofit working to make interfaith cooperation a social norm. He served on President Barack Obama's inaugural Faith Council, is the author of "Acts of Faith," "Sacred Ground," and the "Interfaith Leadership." He is a regular contributor to the public conversation around religion in America and a frequent speaker on the topic of religious pluralism.
He holds a doctorate in the sociology of religion from Oxford University, where he studied on a Rhodes scholarship. For more than 15 years, Patel has worked with governments, social sector organizations, and college and university campuses to help realize a future where religion is a bridge of cooperation rather than a barrier of division. He regularly contributes to the Washington Post, USA Today, Huffington Post, NPR and CNN.
---
CEO Charles Best spoke in Broyhill Auditorium on April 4, 2016 at 6 p.m.
Charles Best leads DonorsChoose.org, a nonprofit organization that provides a simple way to address educational inequity. At DonorsChoose.org, public school teachers create classroom project requests and donors can choose the projects they want to support. Charles launched the organization in 2000 out of a Bronx public high school where he taught history.
So far in this academic year, 174 projects, including hands-on science labs, vocabulary enrichment tools and playground improvements for children with special needs, have been funded — supporting more than 13,500 Winston-Salem/Forsyth County students. Nearly 450 local teachers have raised funds for more than 1,000 projects since 2003.
DonorsChoose.org is one of Oprah Winfrey's "ultimate favorite things" and was featured on the cover of Fast Company as one of the "50 Most Innovative Companies in the World." For three years, Fortune Magazine has named Charles to its "40 under 40 hottest rising stars in business."
---
Jonathan T.M. Reckford | Oct. 20, 2015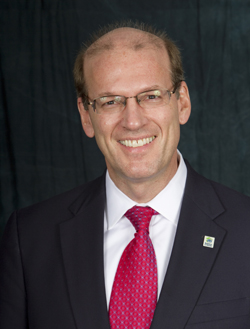 CEO Jonathan T.M. Reckford spoke in Brendle Recital Hall on Oct. 20, 2015, at 6 p.m.
Jonathan T.M. Reckford is Chief Executive Officer of Habitat for Humanity International, an ecumenical Christian housing ministry that, since 1976, has helped more than 5 million people construct, rehabilitate or preserve homes in more than 70 countries.
Habitat's 1,450 US affiliates and more than 70 country programs served more than 300,000 families in fiscal year 2014—up from 25,000 families served annually a decade ago.
Reckford graduated from the University of North Carolina Chapel Hill where he was a Morehead Scholar. He was also the recipient of a Henry Luce Scholarship, which enabled him to do marketing work for the Seoul Olympic Organizing Committee and coach the Korean rowing team in preparation for the 1988 Olympics.
He earned his MBA from the Stanford University Graduate School of Business before spending much of his career in the for-profit sector, including executive and managerial positions at Goldman Sachs, Marriott, the Walt Disney Co., and Best Buy.  Following his tenure as executive pastor at Christ Presbyterian Church near Minneapolis, Minn., he was appointed CEO of HFHI in 2005.
He serves on the boards of InterAction, the Stanford Graduate School of Business, the Federal Reserve Bank of Atlanta and the Duke Center for the Advancement of Social Entrepreneurship. He is also a member of the Council on Foreign Relations and the Urban Steering Committee for the World Economic Forum.
The author of a book titled Creating a Habitat for Humanity: No Hands but Yours, he and his wife, Ashley, have three children and live in Atlanta.
---
Nancy Lublin | Feb. 4, 2015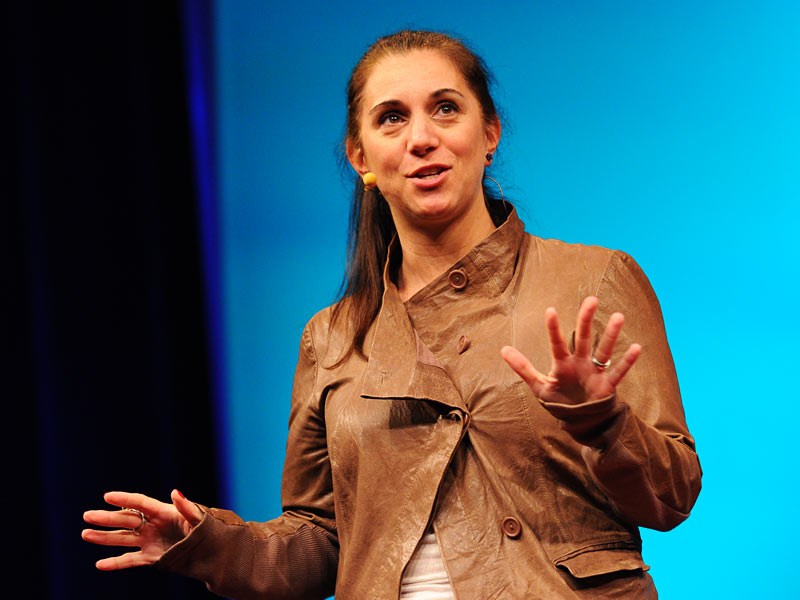 Entrepreneur Nancy Lublin spoke in Wait Chapel on Feb. 4, 2015, at 6 p.m.
Nancy Lublin builds exciting things out of people and ideas. At 23, she turned a $5,000 inheritance into Dress for Success, a global entity that provides interview suits and career development training to women in need. Today, Dress for Success is in more than 125 cities, including Winston-Salem. In 2003, Lublin came to the nonprofit Do Something and transformed it into DoSomething.org, which is now among the largest online youth service organizations in the world.
In 2013, Lublin started her third company, raising $4 million to launch the Crisis Text Line. Named one of the "World's 50 Greatest Leaders" by Fortune, Lublin's approach to business, teens, and technology has transcended the not-for-profit world. For addition information about Lublin, see her biography here. Free and open to the public.
---
George Mitchell | Oct. 1, 2014
Former U.S. Senator and author George J. Mitchell participated in a discussion with 300 student leaders from all areas of the University on Oct. 1.
Mitchell discussed his guiding set of leadership principles and how they developed through his upbringing, mentorship experiences, role in resolving international conflict and life as a political leader.
Regarded for his bipartisanship and international relations, Mitchell was voted for six consecutive years "the most respected member" in the Senate and considered one of Time Magazine's 100 most influential persons in the world. He brokered the historic Northern Ireland Peace Accords and served as U.S. Special Envoy for Middle East Peace. His published works focus on conflict management, diplomatic skill, and inclusive and ethical leadership. For additional information about Mitchell, see his biography here.
---
Tony Dungy | March 26, 2014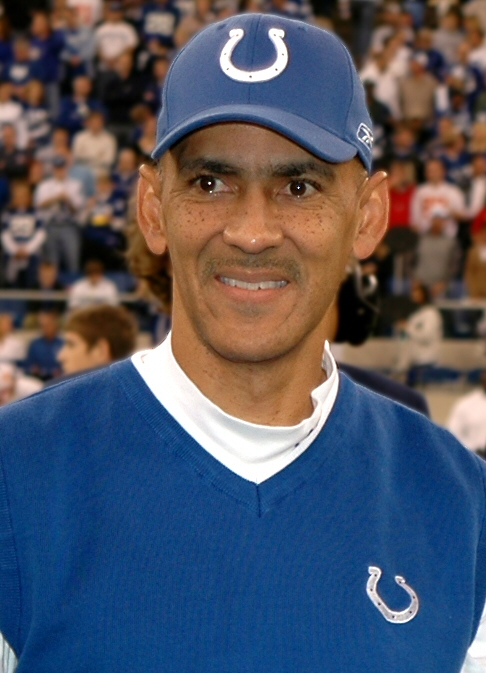 Legendary football coach and bestselling author Tony Dungy spoke at Wait Chapel to kick off the Leadership Project's inaugural event on March 26, 2014.
Dungy led the Indianapolis Colts to a Super Bowl victory in 2007, the first such win for an African-American coach. He joined the Colts in 2002 after serving as the most successful head coach in the history of the Tampa Bay Buccaneers. Widely recognized as an inspirational champion both on and off the field, Dungy has authored several books on topics of significance, such as living life with integrity, courage, strength and purpose. Read Tony's full bio »